Advanced Dialing Logic
Campaigns are easy to configure with advanced retry and completion logic supporting call exclusions and time zones.

Dynamic List Processing
List processing features include multi-number best time to call and specialized time of day - day of week rules.

Configurable Call Dispositioning
Dispositioning logic supports unified cross campaign rules for blended inbound and outbound. Logic also supports telephony results (busy, ring no answer, invalid number).
Customer Success Story
A leading automotive brand required a flexible cloud contact center solution with a roadmap that met their needs today and in the future. They selected USAN as their partner to design and deploy an end-to-end CX solution featuring Amazon Connect and USAN Contact Suite for Amazon Connect.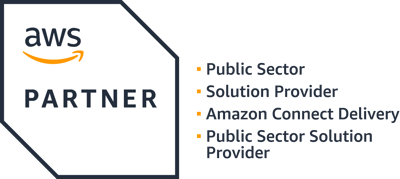 USAN Jumpstart Package
All-in-one package that delivers a baseline Amazon Connect system setup to deliver live inbound and outbound traffic in 2 weeks. Configure up to 20 agents, 2 agent groups, IVR menu routing with prompting, and tagging of 5 pieces of data to be displayed on the agent desktop.
USAN Customer Service Solutions
System configuration and integration services include comprehensive outbound campaigns, self-service IVR, including LEX speech recognition, blended inbound and outbound routing, omnichannel communications, and deep integration and orchestration with back-end systems.